Remodel Your Bathroom for Under $500
Bathrooms are typically updated every 7 to 10 years. These updates usually focus on the flooring, fixtures and sometimes the porcelain elements (i.e. toilet, tub and sink). During a full scale bathroom remodel you can end up spending $10,000 or more. However, if your bathroom needs to be updated, or at least freshened up, and you don't have a multi-thousand dollar budget to work with what do you do? The answer is to spend you money wisely and do the work yourself.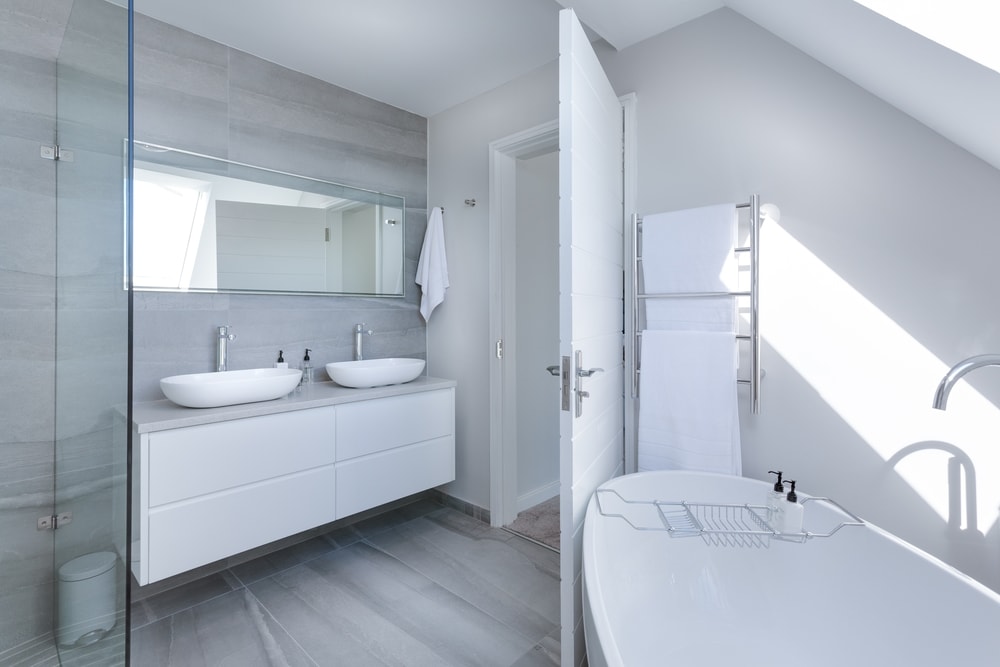 Remodeling a Bathroom for Under $500 – Step No. 1: Replace What Needs to Be Replaced
The first step in creating a budget for your bathroom remodel is to identify what needs to be replaced and what can be freshened up. Start by looking at your big ticket items, the toilet, tub and sink. Look for cracks in the porcelain, rusty pipes and other signs of excessive wear. Next look at the flooring. Again look for tears, chips, cracks, mold, stains and other signs of excessive wear. Finally, look at the cosmetics of your bathroom. Do you still like the color scheme, tile designs, etc.? If not, write down what you don't like. After you have a list of items that need to be changed, repaired or replaced, you can visit local home improvement stores to start pricing items.
Remodeling a Bathroom for Under $500 – Step No. 2: Find Low Cost Products
If you are on a very tight budget, then you need to look for items that give the look you want but that are inexpensive. For example, high end one piece toilets cost around $300 to $500, however, you can buy a basic one piece white toilet from Glacier Bay for $99. Flooring is going to be another high ticket item. If you are looking for low cost tile, then shop around at tile closeout sales and garage sales. You can also look for salvage tiles. Paint can run you any where from $10 a gallon to $40 a gallon depending on the brand and where you buy it. Department stores are going to offer you the best prices on paint, however, your color choices will be limited.
Remodeling a Bathroom for Under $500 – Step No. 3: DIY
To keep your bathroom remodel under $500 you will also need to do the work yourself. Fortunately, installing a toilet, laying linoleum and painting are all very easy to do. If you have never installed a toilet before look for online video tutorials or written instructions to make your project easier on you. I am 5'1″ and have limited plumbing experience, and I was able to remove my old toilet and install in less than two hours, so it can be done with minimal effort.
Check out RG Counter tops a leading fabricator of kitchen and bathroom counter tops specializing in fabrication and installation of granite, marble, limestone, and quartz material.